Curating for Culture
Curating for Culture is a collective of many diverse individuals, passionate about cultural issues and creativity is our hack. The initiatives are rooted in community-based engagements across various contexts, pedagogical explorations for cultural preservation and developing creative processes for transdisciplinary scholarship. At times, they also take up institutional roles and engage in constructive activism.
Curating for Culture has come into being amidst the pandemic of 2020; emerged out of the collaborations and initiatives explored by Ishita over a decade or more. The portfolio comprises research and interpretation projects, designing for information exchange and public communication, curation of archives, publications, exhibitions and open dialogues.
The primary themes under which Curating for Culture strives to further its work, but not limited to, are: South Asia/India in the archives, beyond the institutional narratives, empowering the local and a life in the day of an archivist or a curator.  The fifth theme in-making is to look critically at the socio-politics of underrepresented narratives in popular histories.
Website: Curating for Culture
Social Media: Instagram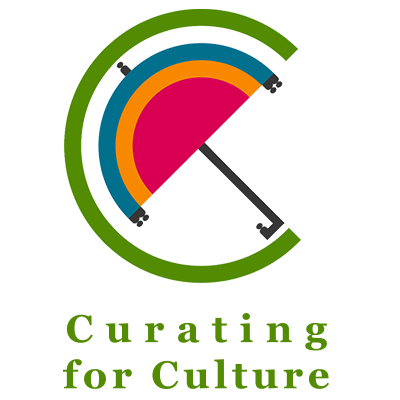 Ishita Shah
Trained as a designer and historian, Ishita practises as a researcher, educator and curator under the aegis of a personal collective: Curating for Culture. Over the last few years, her efforts have been invested in exploring frameworks for personal and community archiving projects through self-initiated incubation programs. She has also been offering consultation as an archivist at the Pattani Archives (Gujarat), mentoring the Britto Art Trust Archive (Bangladesh), and curating the archiving and publishing project for Venkataraman Associates (Bengaluru). Very recently, She has also curated the publication Biome Diaries and the archiving project for Biome Environmental Solutions Pvt. Ltd.
Due to her keen interest in furthering the creative possibilities for cultural preservation in India and the Global South, She has also curated publications, exhibitions and dialogues in collaboration with several cultural institutions and individuals. I have been the former UNESCO Chair coordinator at Srishti Institute (Bengaluru) and founding archivist and oral historian at CEPT Archive (Ahmedabad).
She is currently pursuing research on the journeys of early women architectural practitioners of India as a Graham Foundation Grantee 2020.